Mildura Health Fund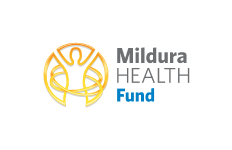 Website
http://www.mildurahealthfund.com.au/
About
Operating since 1929, Mildura Health Fund is a non-profit, member-owned regional health fund with over 35,000 members.
We are a not-for-profit, member owned fund, this means that our members get more benefits and competitive premiums, where dividends are not paid to shareholders.

Past recipient of nationally recognised awards for outstanding value health cover combining price and features.

Hospital Agreements with more than 445 private hospitals Australia wide.

An independent member survey shows that 98% of our members are 'satisfied' with their membership.

Your single children remain covered to age 21 and if they are full time students they remain covered to age 24. Single Parent Plus and Family plus cover is available for single adult dependents to remain on the family policy to age 24.

You can access your membership anytime you need to with our online member services.

We offer a 2.5% discount for members who pay by direct debit (from a cheque or savings account).
Products
Compare our hospital covers to find the option that best suits your circumstances 
Standalone hospital covers

Standalone extras covers and dental only cover

Ability to combine hospital and extras covers
Eligibility
Mildura Health Fund is open to all Australian residents.
Location
Mildura Health Fund operates in all Australian States and Territories.